శ్రీ రామాయనమ:

శ్రీమతే రామానుజాయ నమ:
శ్రీ సీతారామచంద్ర స్వామి వారి దేవస్థానం
శ్రీ సీత రామచంద్ర స్వామి దేవస్థానం
భద్రాచలం
Sri Ramanavami Brahmotsavas will be celebrated every year during ChaitraMasam commencing from Sudha Padhyami to Chaitra Bahula Padhyami (SriRamanavami) Sri SeethaRamachanrula Kalyana Mahotsavam will be performed on Chaitra Sudha Navami at Abhijit Muhurtam laghnam (10.30 A.M. to 12.30 P.M) onthe famous Kalayana mandapam on a large scale. This festival was notified as aNational Festival. As per the usage and custom introduced from the time to Nizam Government.The Honourable Chief Minister and the Honourable Minister for Endowments willattend to the celebrations and present Pattuvastrams and pearls on behalf of theGovernment of Andhra Pradesh every year at a cost of Rs.15,000/- vide G.O.M.S No.1001, dt. 07.12.1990. and G.O.M.S No. 215, dt.27.04.1995. The District Collector,Khammam As well as the Sub-Collector, Bhadrachalam will conduct Co-OrdinationCommittee meetings with all the District Heads of Government Department andimportant non-officials for extending their co-operation in providing basic amenities tothe visiting pilgrims and for the successful conduct of the festive celebrations and alsoto maintain law and order.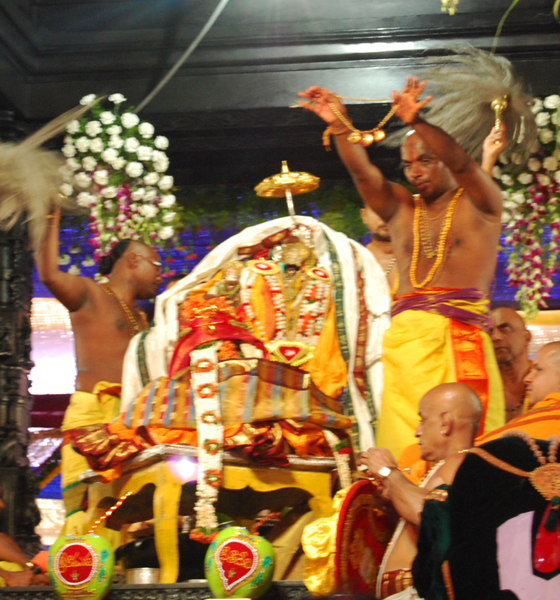 Lakhs of pilgrim from all over India and abroad will visit thisHoly shrine on the eve of Sri Ramanavami to witness Sri SeetharamulaKalyanamahotsavam. All India Radio will broad cast the festival celebrations andDooradarshan, Hyderabad will arrange live relay of the entire Kalyana Mahotsavamfor the beneficial of devotees who are unable to visualize Sri Swamy VariKalyanamahotsavam, in person.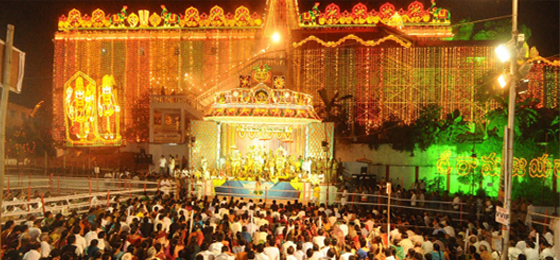 This festival falls during Dhanurmasam of every year and will be celebrated for10 days commencing from Margasira/Pushya Sudha Padhyami to Margashira/Pushya bahula Ekadashi. Teppotsavam and Vaikunta Dwaradarshanam are the important features. The incarnations of lord Vishnu i.e.,Dasavatharalankarams will be celebrated for ten days. District Collector, Khammamas well as the Sub-Collector, Bhadrachalam will convene Co-Ordination Committeemeetings with all the District and Divisional Heads of the Government Departmentsfor extending their co-operations and also to maintain law and order.
At the first instance Vaggeyakarotsavams will be celebrated along withVaikunta Ekadashi utsavams for a period of 7 days by inviting eminent and prominent Artists of the state. Government of Andhra Pradesh were pleased andsanctioned an amount of Rs. 5.00 Lakhs to meet the expenditure ofVaggeyakarotsavams vide G.O.M.S. No. 770, dt. 08.05.1984. the said amount hasbeen kept in the shape of F.D.R. and with the interest accured on Rs. 5.00 Lakhs,Vaggeyakarotsavams are being celebrated every year with the programmes fixedby the Vaggeyakarotsava Committee constituted by the Government from time totime.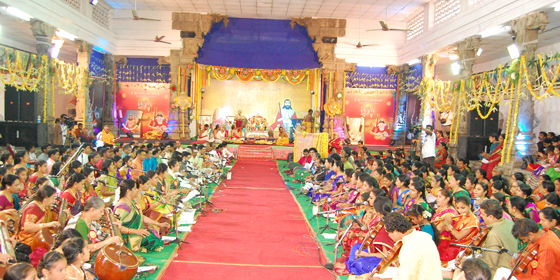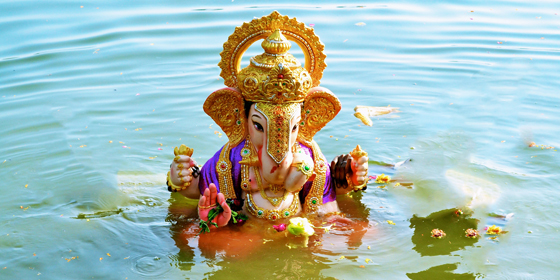 Ganesh Nimajjanam day is also an important day for peaceful conducting thesaid festival, the Sub-Collector, Bhadrachalam conduct the co-ordination committeemeeting and as per minutes the arrangements are made for the better convenienceof the visiting pilgrims.
Sakala Devatalankrams
Sarannavaratri Utsavams (On Dasara Days)
Samuhika Swarna Lakshmi Puja
Hanumath Jayanth